Posted in
Uncategorized
on July 30, 2019 by frankenkitty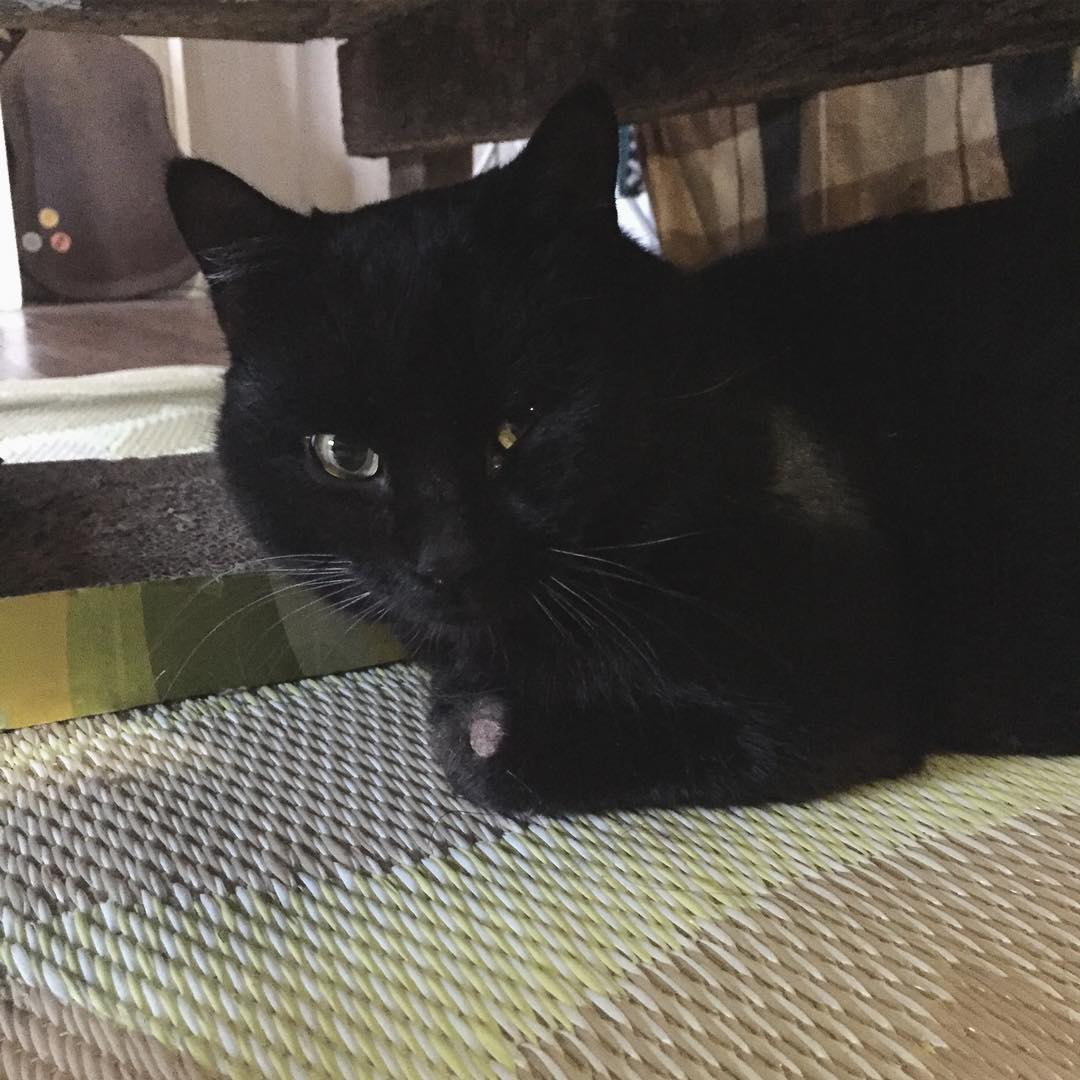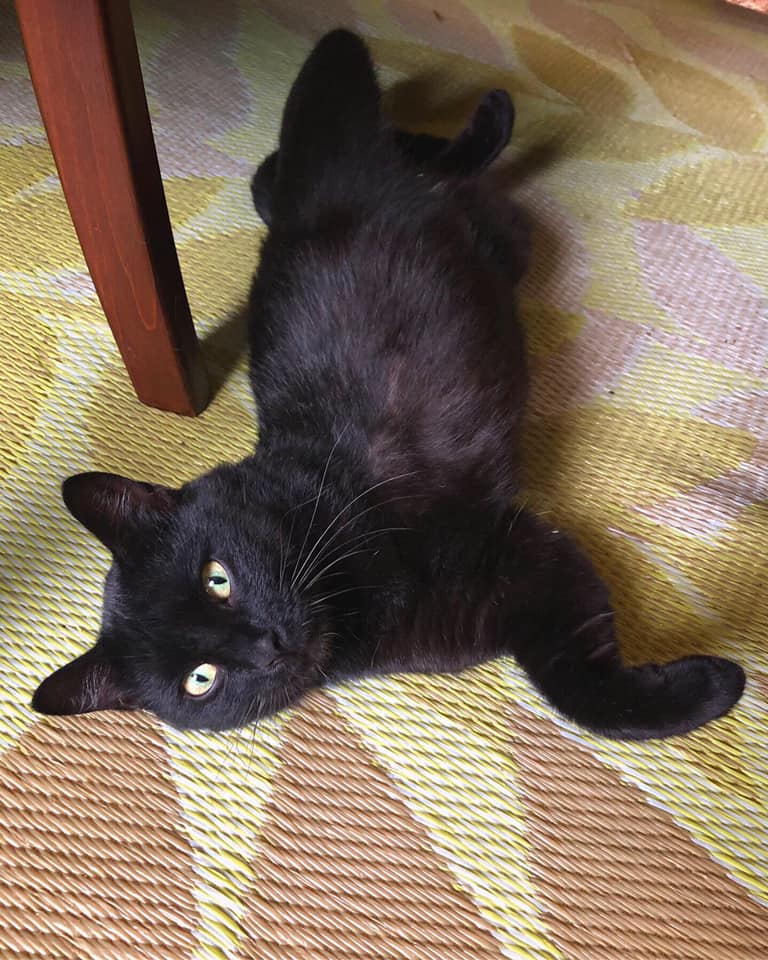 Posted in
Uncategorized
on June 14, 2019 by frankenkitty
Our story began on a dreary October day in 2017 when a black cat suddenly appeared and took up residence beneath our porch.  He was emaciated, extremely skittish and limping around on a twisted paw.  The paw had been broken in the past and had healed into a right angle.  I could not bear the thought of this poor creature living in so much pain but alas I refused to "just put him out of his misery".  So, of course, I tried to elevate his quality of life providing food and water for the dreadful creature.
He would run at any sound or movement. It took me months trying to charm this feral cat before he finally allowed me to even lightly pet him. After that first initial petting though, he demanded more. So, I researched our options and accepted that amputation was probably the best option.  We were still nowhere near me being able to handle him or for him to come inside the house.
Then in February 2019, the weather forced action upon us.  The wet, cold winter snap caused a wound to open and his paw to swell twice it's regular size.  He was really sick and in a great deal of pain.  So much so, that he let me pick him up and bring him inside the house. Finally, I  saw the condition of his paw and the severity of the situation.  I cried and gagged at the sight of his poor mangled paw!  I decided that "today is the day" and started making the arrangements.
Surprisingly, he allowed me to put him into a pet taxi and off to the vet we went.  The vet confirmed that amputation was his only option at that point. Other than the paw, he was a perfectly healthy three-year-old cat.  They scheduled his surgery for the next day and even offered to keep him a week for recovery.  That week of recovery time was great and I highly recommend that anyone else dealing with a feral cat amputation ask the vet if it is an option.  I was able to prep a room at home and scour the Tripawd forums in preparation for his homecoming.
I must say by removing his chronic pain that his true personality can finally be seen.  He has been my little lap monster (aka Frankenkitty) ever since the MOMENT he came home.  He is truly like a completely different cat!